The Skiing Club of Les Angles was created in 1966 on the initiative of a group of enthusiasts including Paul Samson, the Mayor and founder of the resort two years earlier.
Since its creation, it has trained young athletes from the commune and residents of the Pyrénées Orientales and neighbouring departments.
In 2009 the Les Angles Omnisports Club brought together the Skiing, Snowboarding and Disabled Skiing sections. It offers more than 160 children aged 4 to 20 the chance to thrive in all the categories of snow sports.
This is the ambition that drives the members and partners of the Les Angles Omnisports Club.
Skiing and Nordic skiing section | snowboard section | Disabled skiing section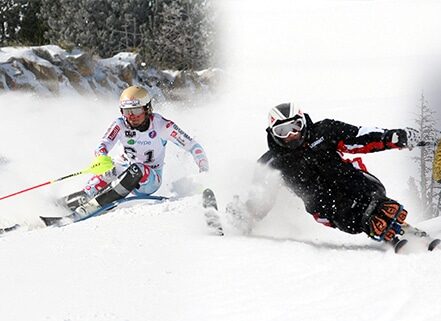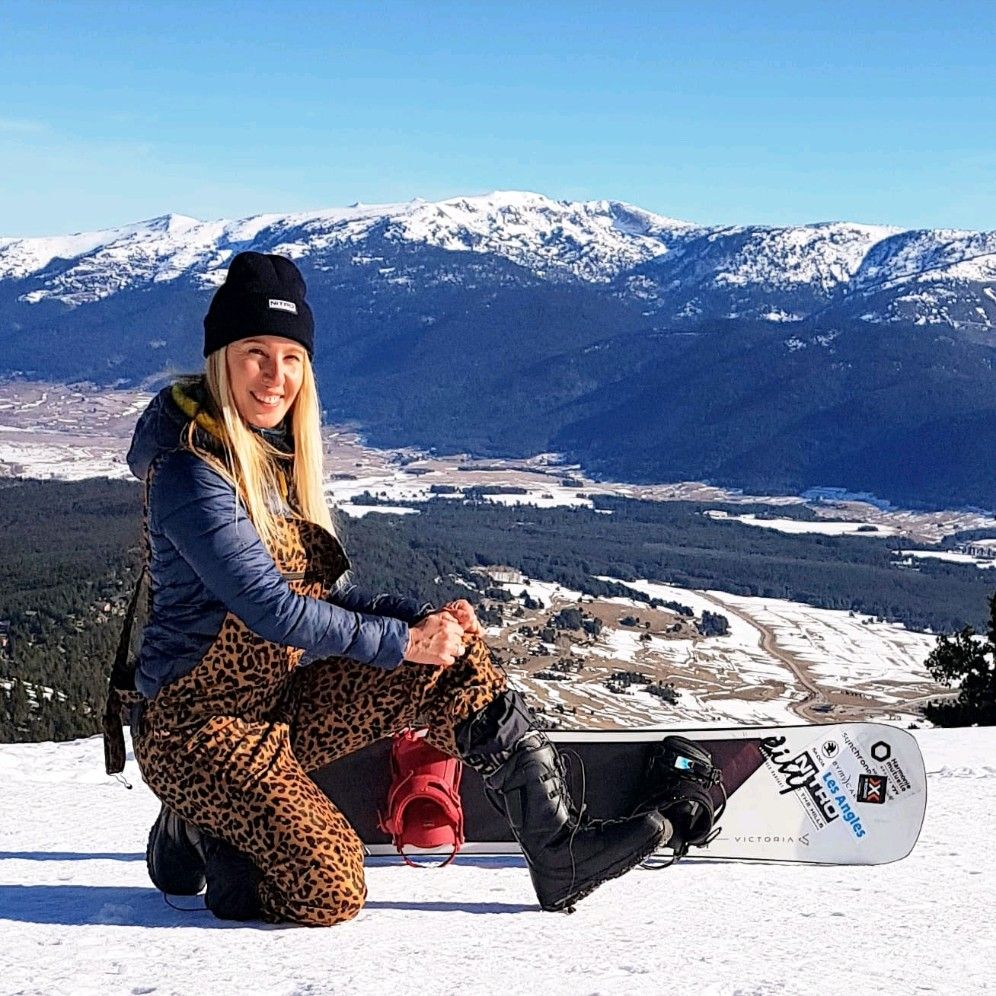 Cécile Hernandez-Cervellon
She began her international career in BMX. A few years later, multiple sclerosis completely paralysed her legs and forced her to halt her participation in the sport temporarily.
By dint of determination, she learnt to walk again and returned to the sport, this time in the disabled snowboarding category.
In 2014 she won a place in the French team and took part in the Paralympic Games in Sochi, at which she won a superb silver medal, and she was decorated as Chevalier de l'Ordre National du Mérite by the President of the Republic.
Since then, she has excelled in her two favourite disciplines (Banked Slalom and Boardercross) and continues to shine on the roof of the world, as she won a gold medal in Snowboard Cross in Beijing in 2022.
Some of her results:
– Silver medallist at the Paralympic Games in Sochi in 2014.
– 2014-2015 season: Crystal Globe by winning all the Snowboard Cross and Banked Slalom World Cups.
– The season ended with a Banked Slalom World Championship title at the La Molina World Championships in Spain, after being crowned Boardercross World Runner-Up in the same week.
– Silver Medal and Bronze Medal at the Pyeongchang 2018 Paralympic Games.
– 2022 Snowboard Cross Gold Medal in the World Championships
– 2022 Gold Medallist at the Paralympic Games in Beijing
– 2022 French Parasnowboardcross Champion.
– 2022 Presented again with the Légion d'Honneur, raised to the category of Officier de l'Ordre du Mérite
In short, Cécile Hernandez has won four medals at the Paralympic Games: 1 gold medal, 2 silver medals and 1 bronze medal.
Cécile Hernandez has also won 3 gold and silver medals at the world championships.
8 gold medals in the World Cup and, finally, 5 gold medals in the French championship!!