The staples
Hiking & Experiences
Les spots à ne pas manquer !
La montagne regorge d'endroits magnifiques à visiter et d'activités divertissantes à pratiquer seul, en famille ou entre amis. Pour vous, nous avons sélectionné les incontournables : lacs en altitude, sommets mythiques, activités spéciales Les Angles…
In Les Angles two lakes are acknowledged for their natural beauty and fishing. At more than 1,700 metres above sea level, they'll guarantee freshness and great catches…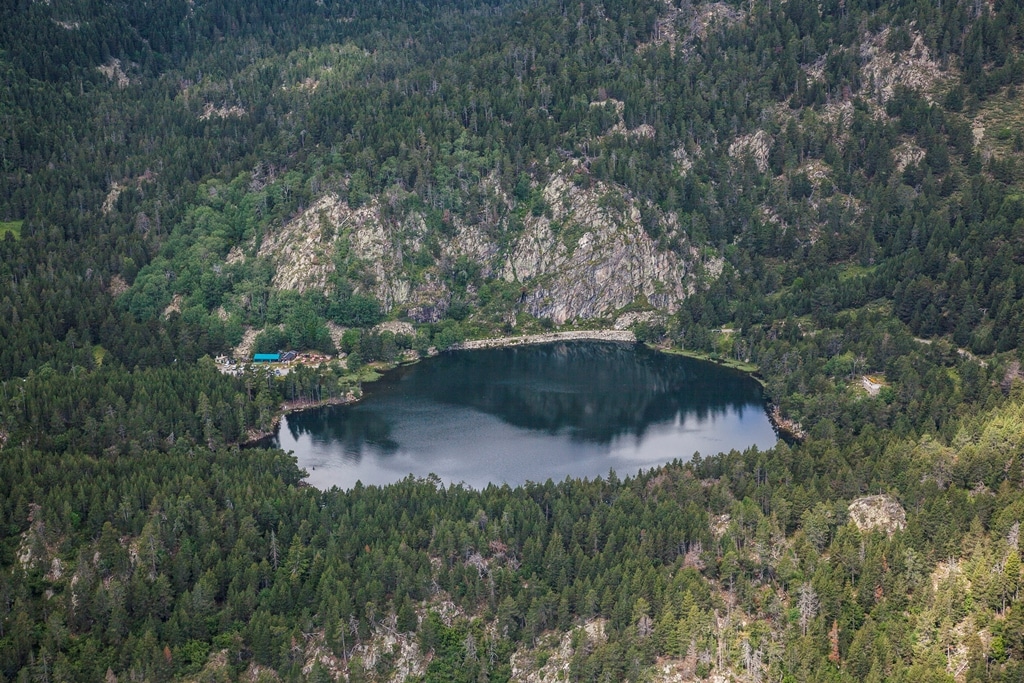 Balcère Lake
A mountain lake at an altitude of 1,770 metres, located in a picturesque setting bordered by a pine forest and easily reachable by car or shuttle.
A landscaped site
For family picnics, with a refreshment lodge and a reception chalet for the fishermen. The Sentier d'Emilie offers easy walks and rock climbing for beginners and the more advanced.
The fishing tour is of very high quality, providing a chance to catch rainbow trout, trout fario and brook salmon.
Aude Lake
Located in the commune of Les Angles, Lac d'Aude lies at 2,136 m, at the foot of the Roc d'Aude. It's the source of the Aude River.
Amazing views from the peaks of Cerdagne and Capcir. Back via the Petit Péric, an untroubled descent as far as the cabin in La Balmette.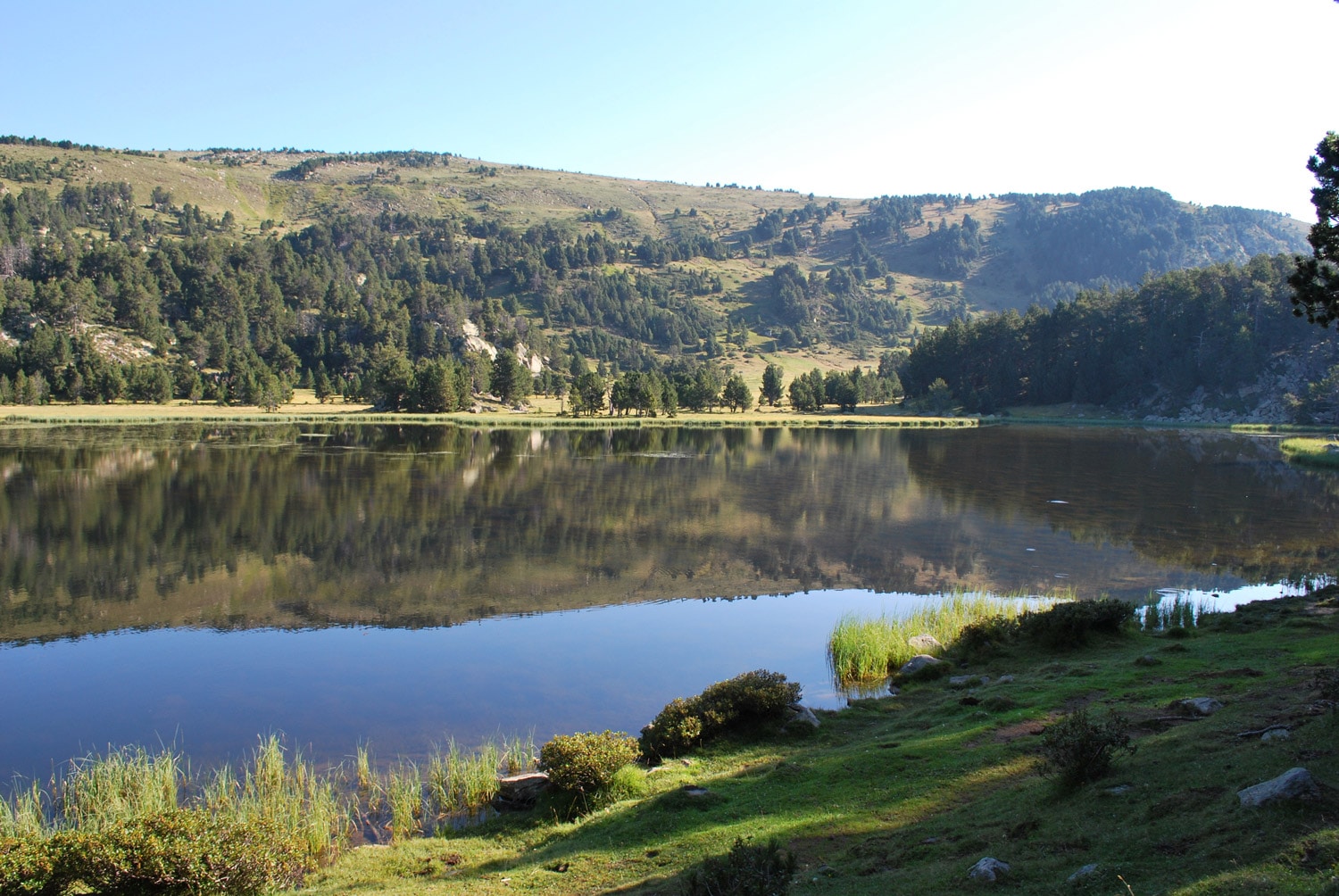 Lac de Matemale
En famille ou entre amis, l'espace de loisirs du lac de Matemale est fait pour vous !
Lac des Bouillouses
Classé site naturel, le lac des Bouillouses appelle à la détente et aux activités de plein air!
Riche d'une faune et d'une flore exceptionnelles, c'est l'endroit idéal pour se promener et s'oxygéner loin de l'agitation des villes. C'est d'ailleurs le plus haut lac accessible par la route de tout le massif pyrénéen! Le Lac des Bouillouses et ses abords est un site naturel classé depuis le 24 juin 1976. C'est au titre de la préservation de ce patrimoine naturel que le Conseil Départemental des Pyrénées-Orientales s'applique à réguler la fréquentation estivale depuis l'été 2000, pour découvrir cette nature d'exception que constitue l'ensemble du massif
du Carlit.
Avec accès en Bus du Conseil Général ou en télésiège au départ de Font-Romeu.
Les week-ends de juin et septembre. Tous les jours en juillet et août.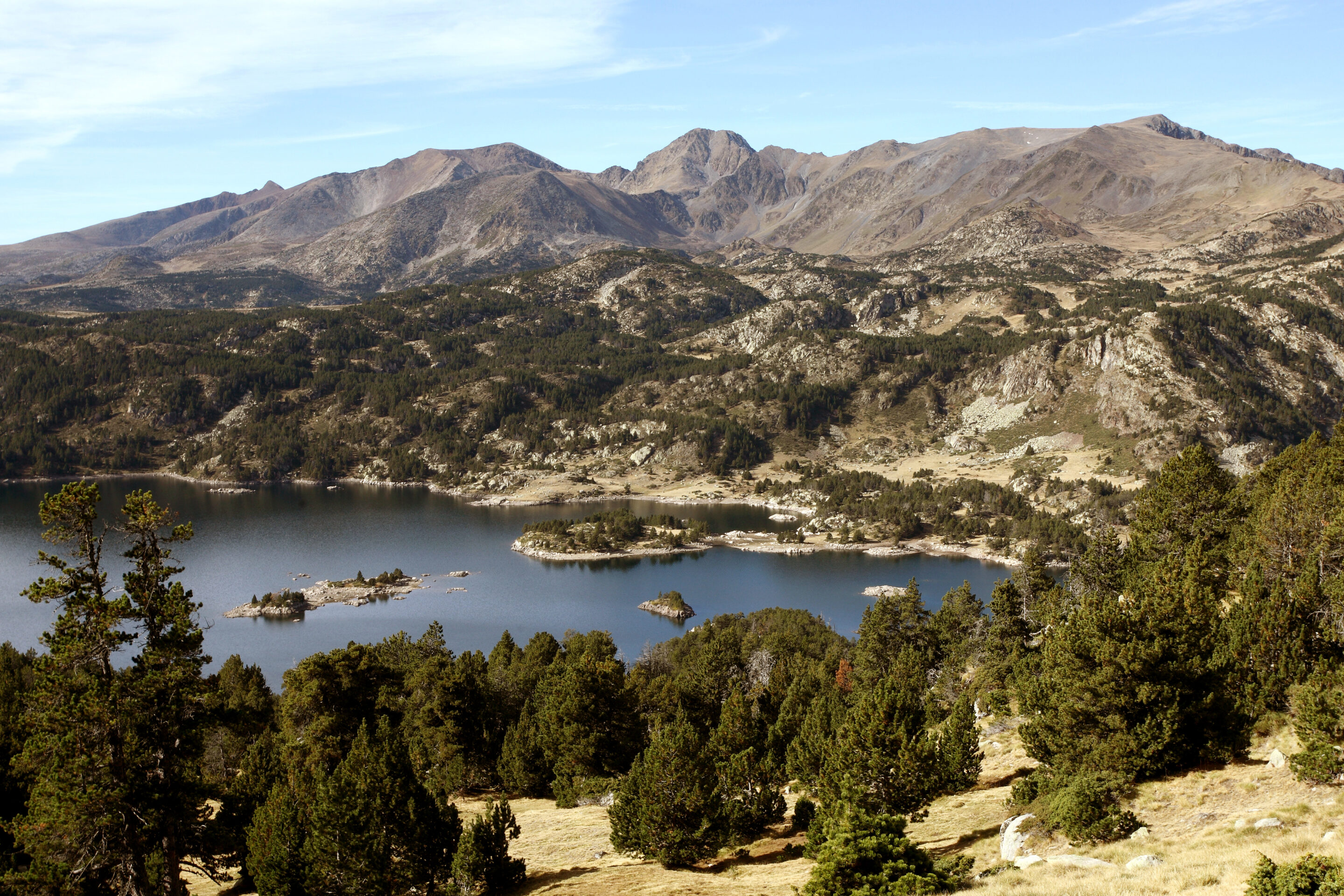 There are lots of summits and peaks in the Pyrénées Orientales… but some are extraordinary! Come and find the five must-sees that guarantee hiking and exceptional panoramic views…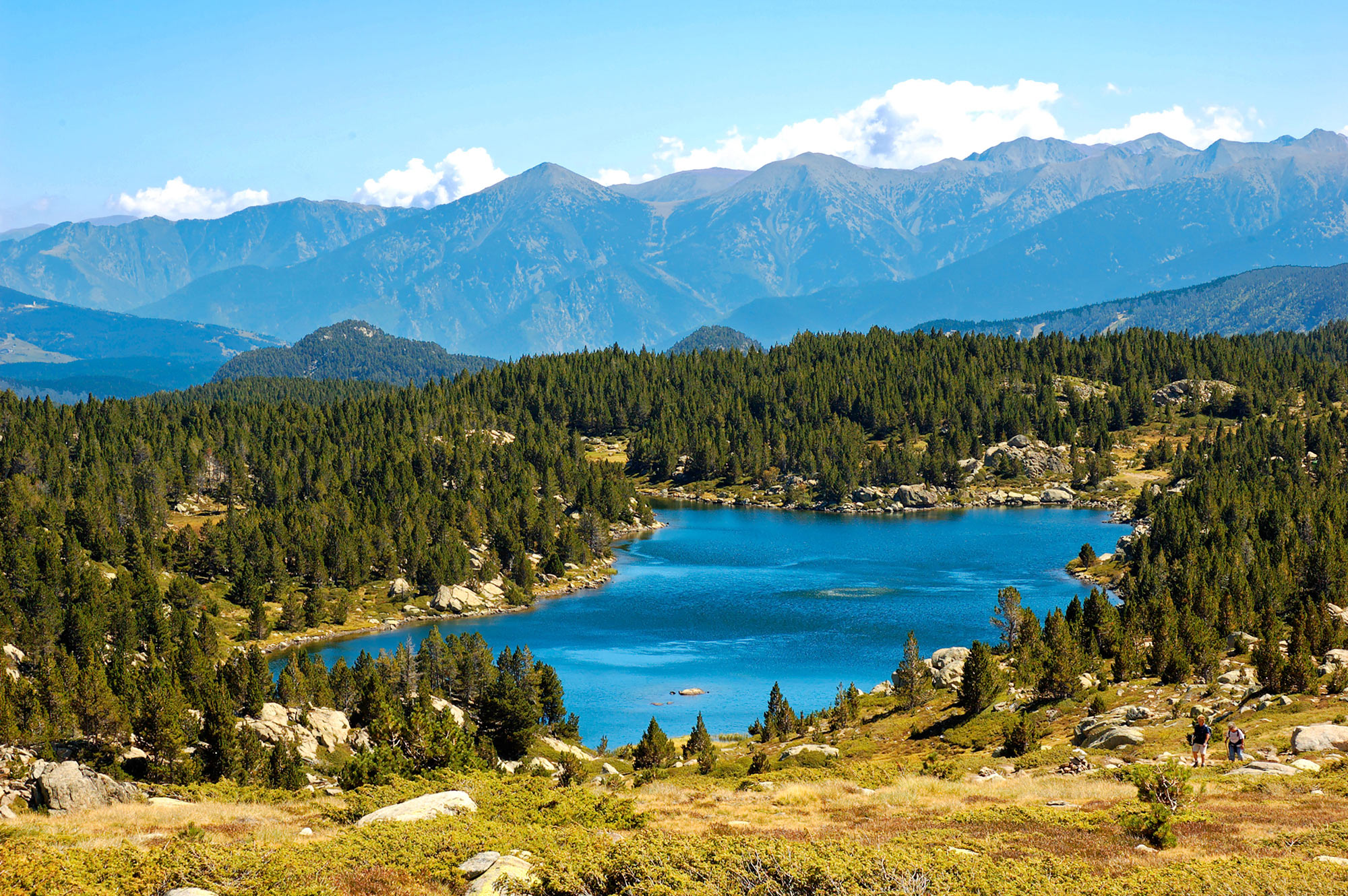 The Carlit
The highest peak in the Pyrénées-Orientales, the Carlit provides wonderful views. If you climb up via Les Bouillouses you'll be able to discover a succession of magnificent lakes, making your hiking unique.
The path doesn't pose any particular difficulties
Only the last part of the ascent is steep, requiring you to use your hands to make the climbing easier. However, people who suffer from vertigo may still be overwhelmed. It's a high mountain route aimed at people with at least a little experience of the mountains. Appropriate materials and equipment are therefore essential.
The Petit and the Grand Péric
Amazing views from the peaks of Cerdagne and Capcir. Back via the Petit Péric, an untroubled descent as far as the cabin in La Balmette.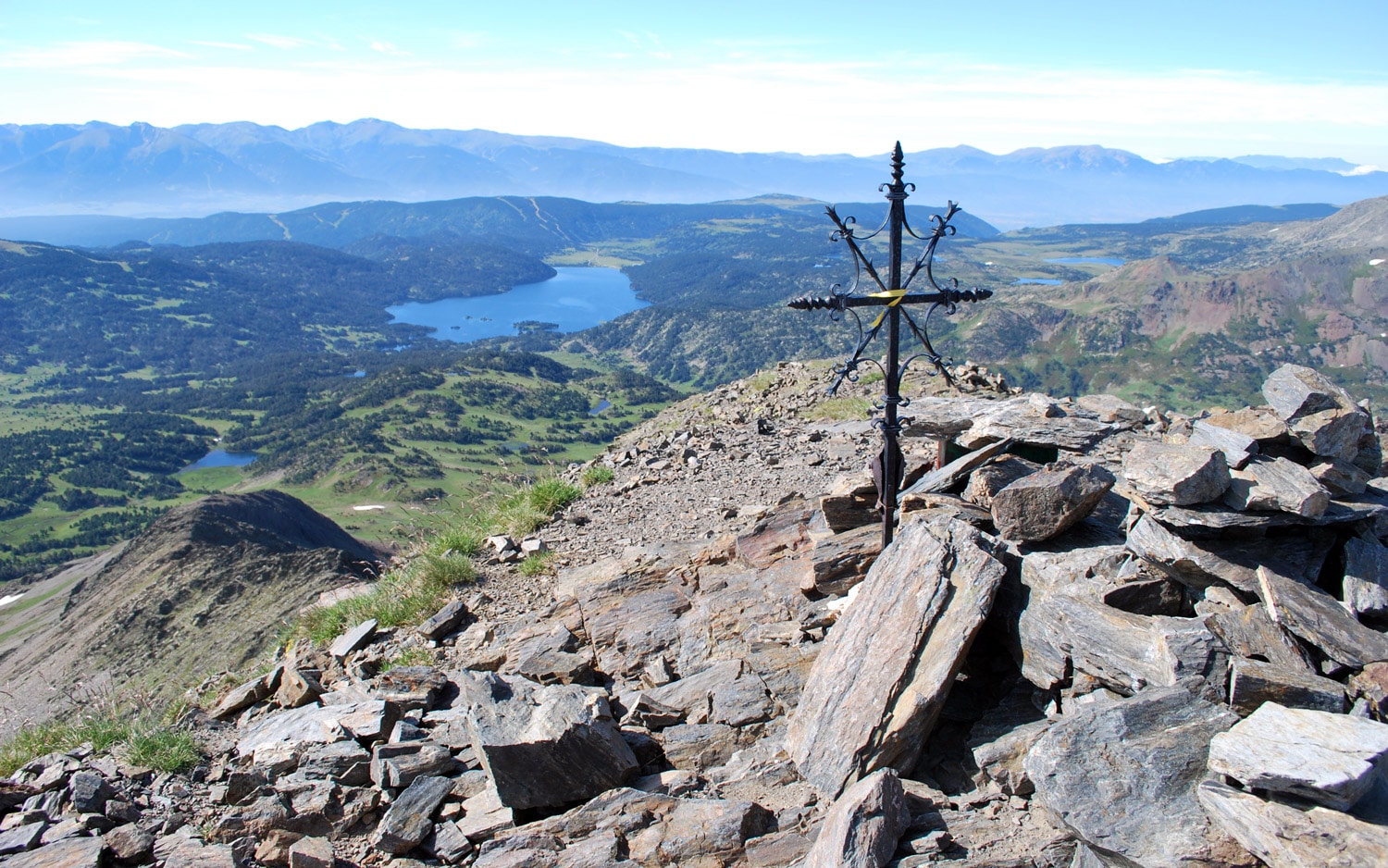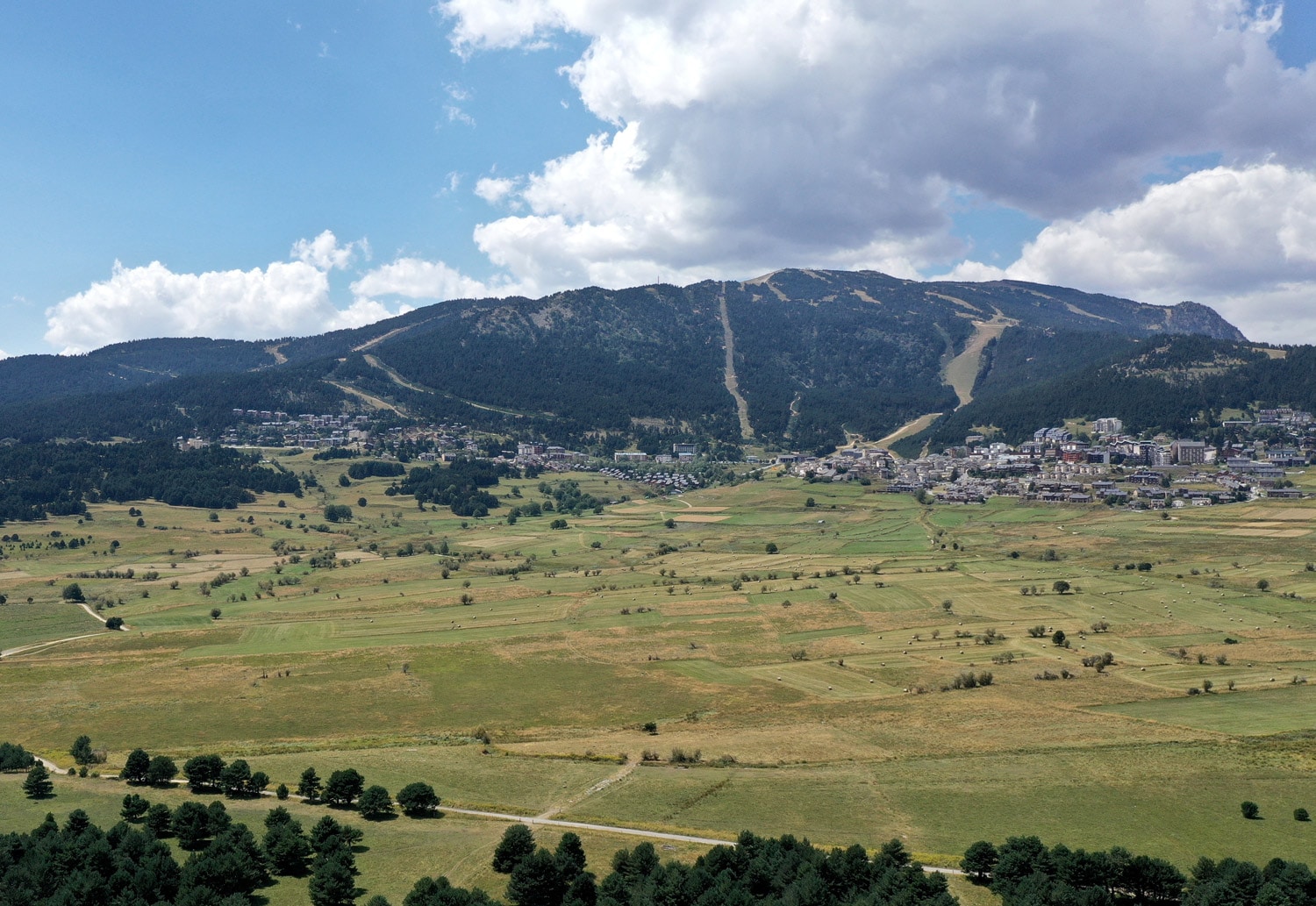 The Roc d'Aude and the Mont Llaret
To the south-west, at the foot of the Roc d'Aude, lies the Lac d'Aude, where the river with the same name has its source.
The summit can be reached along the hiking trails
With Mount Llaret it constitutes a small mountain range, steep in places but with the highest part forming a flat area with a small aerodrome. The eastern and northern slopes of this massif have been developed to make way for the ski slopes of the resort of Les Angles.
Children and adults will enjoy unforgettable days. The Angles Bike Park is made up of 9 downhill tracks with 5 levels of difficulty. 5-10% of these slopes are intended for beginners, 40-50% for intermediate riders and 30-40% for more advanced ones.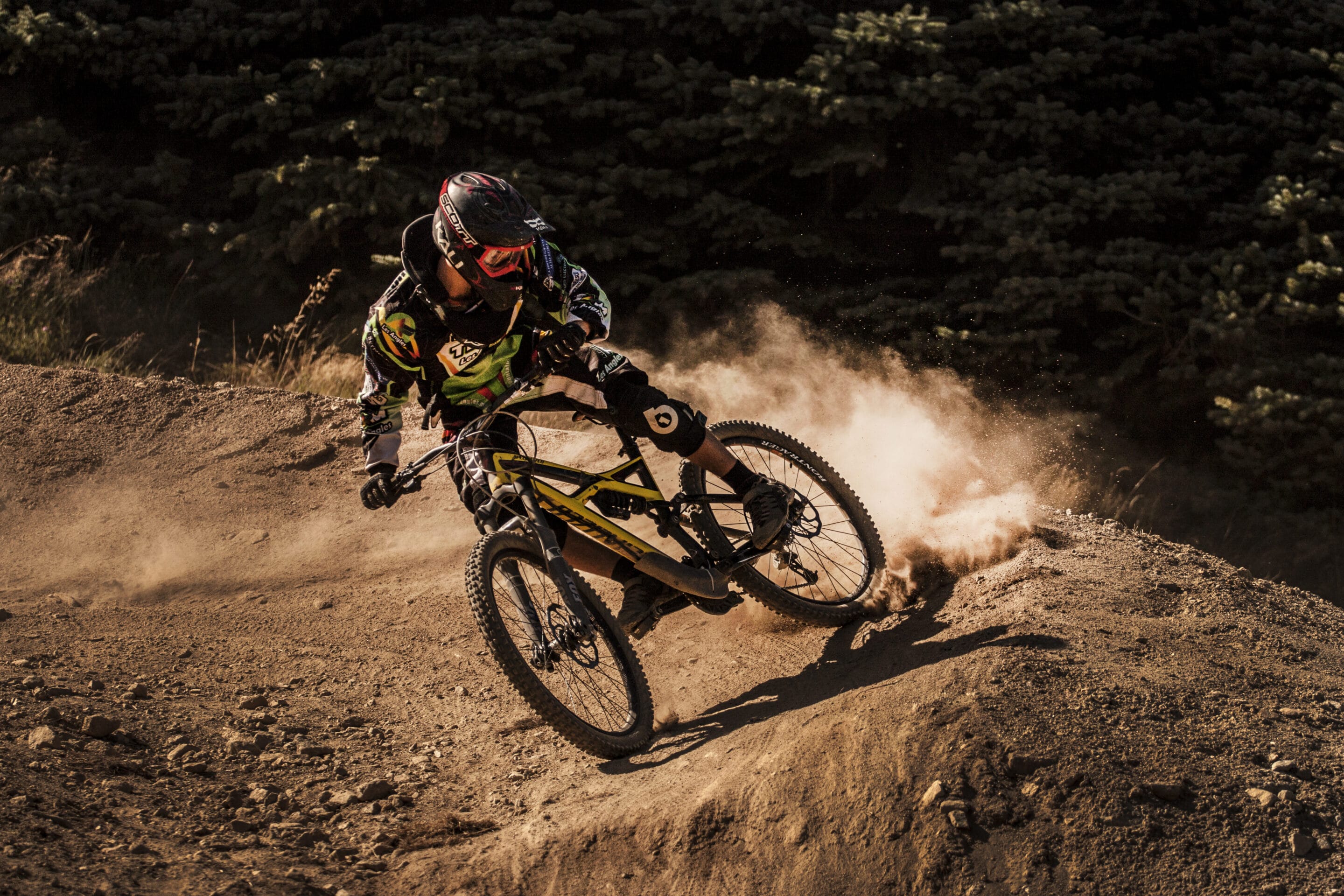 A 500 drop
30 km of downhill mountain biking tracks for all levels
They can be reached via the Les Pèlerins cable car. Everyone can find their place in the Park, from beginners to more advanced riders. Children and adults will enjoy unforgettable days. The tracks are varied in terms of their difficulty and the views. They'll take your breath away!
The new and sensational attraction at the Les Angles resort meanders through the forest, combining bends and descents… Everyone's the rider of their own toboggan in complete safety, managing the braking and controlling the speed.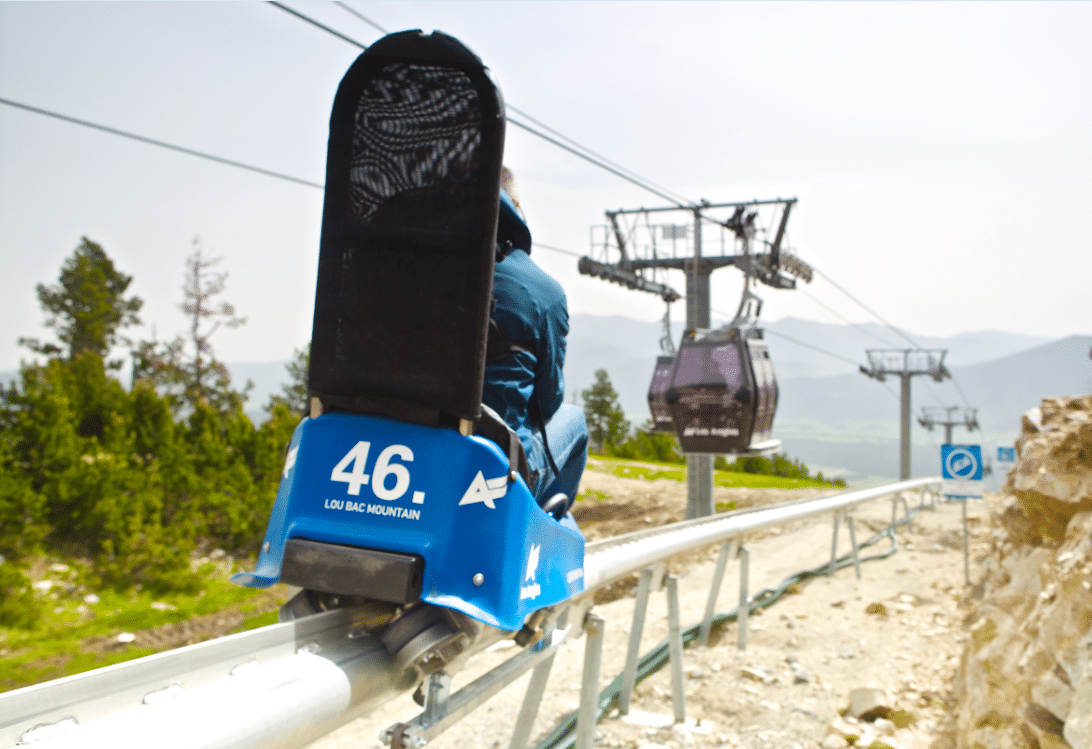 The new monorail toboggan is among the top 10 in the world.
It's the unmissable attraction at the resort. Unique sensations guaranteed for kids and grown-ups!
A 70% incline!
The toboggan descends for 2,000 metres with a drop of 430 metres. It can reach a maximum speed of 42 km/h.
The Espace Angléo welcomes you to a unique place, somewhere in a dream where water, stone, wood, snow, make-believe and pleasure come together.
Forget the hassles of everyday life!
Relax in a place you've never seen before
Enjoy the rays of the sun!
Come and unwind in our Balnéo and Wellness areas, along a scented path combining bubbling beds, saunas, and steam rooms. Whether you're with your family or friends, enjoy a moment of relaxation or a simple fitness session with a breathtaking view of the skiing area, Matemale Lake and the old village of Les Angles.